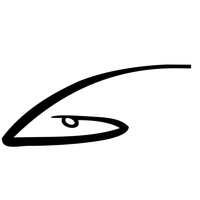 Amador Valley High School, Robotics Team
AVBotz
Pleasanton, California, USA
We are AVBotz, the Amador Valley High School Robotics Team. In 1999, our team was founded by an intrepid group of students who desired an out-of-the-classroom engineering experience. Since then, we have competed successfully at RoboSub many times, placing as highly as second place. Today, our team consists of 37 students with passions for engineering.
All of our technical and administrative work is handled within the team. We have no advisors, school funding, or lab space. Team knowledge is passed down from senior members to younger members, funds and sponsors are procured by our business team, and meetings are based in our president's garage. Despite these challenges, we decided to dedicate this year to building a completely new submarine: Marlin.
It has been a challenging but rewarding journey. Since August, we have spent countless hours designing circuits, modeling parts, prototyping, and coding, and we plan to continue working every day leading up to RoboSub. We have all learned a lot, but we are always excited to learn more.
It is unusual for high-schoolers to have the opportunity to express their engineering interests so freely, and the recognition of the rareness of our opportunity inspires us to work with perseverance and camaraderie. We believe that these traits will translate to success in July. Even without technical advice or adult guidance, our mission is to place in the top three teams.
We can't wait for RoboSub 2016.